best GPS topo app for Iphone?
Posts: 1065
Joined: Oct. 23, 2003
I am looking for a better GPS app for my iphone. Any suggestions?
Posts: 0
Joined: Jan. 7, 2011
Not sure what u are using now but I am happy with Motion X GPS-$5 at the app store (iphone). It kills the battery pretty quickly but will last long enough for 2-3hr rides if you turn all the goofy audio features off. For how cheap it is I think its worth checking out.
Posts: 8
Joined: Oct. 14, 2012
Probably not what you are looking for but I thought I would share this.
You could unload your GPS from your phone and redirect to this bluetooth module. I think bluetooth uses less power than GPS. Cost some money but if accuracy in the bush is what you want then this would be the way to go. Strap this module to your backpack, and put your iphone in a safer place.
https://buy.garmin.com/en-US/US/oem/sensors-and-boards/glo-/prod109827.html
Posts: 6449
Joined: Nov. 19, 2002
I've been using GPSkit which is pretty good IMO, and costs $10 I think. I like that I can cache aerial photo's with a high enough resolution to see features like breaks in the terrain which might indicate old unlisted skid roads and mining trails, the topo maps seem very accurate as well.
Posts: 1
Joined: May 11, 2018
Google Maps it's very convenient. And general searches on Google like "Distance from location a to location b" and other likes best places to visit near me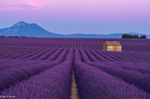 Posts: 319
Joined: April 15, 2017
One great thing about google maps is the ability to download the area as well, which saves on data transfer.