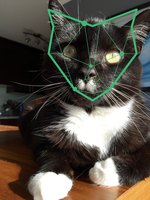 Posts: 879
Joined: Jan. 31, 2005
I linked most of the climbing trail up from Dempsey to the BP. It's awesome. It doesn't really ever flatten out like the ones in Squamish so there's definitely an extra measure of difficulty there. Good times. The new reroutes on the BP are awesome. That short up that's now a giant crib is so much better, and the reroute around that section of baby heads just east of the Pipeline terminus is very nice. I didn't realize quite how much I loathed that section until I looked down on it from the reroute and was glad I wasn't riding it. Amazing work out there.
I'm surprised the local NIMBYs aren't out in force objecting to the significant swath of forest that got cleared for the new parking lot. What about the frogs??? Oh wait. No more mountain bikers parked in front of my house? Problem solved.
There's nothing better than an Orangina after cheating death with Digger.