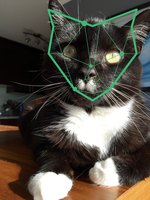 Posts: 816
Joined: Jan. 31, 2005
Park down on the low point of Breamer.

Climb DB to BP then BP to Mountain Hwy. Climb Mountain Hwy.

Ride down Ladies/Pipeline/Expresso/Lower Oil Can then west on BP to DB. Down DB to St. Mary's.

Traverse St. Mary's to St. Mary's Extension. Climb St. Mary's Extension to Skid Road. Climb Skid Road Re-Route to the BP.

West on BP to middle Dreamweaver. Descend middle and lower Dreamweaver back to your car.

I'd say that is the best loop currently possible.
This I like. Just add a 7th or Bookwus before you do the Ladies/Pipeline/Espresso and you've got the ultimate Fromme day.
There's nothing better than an Orangina after cheating death with Digger.