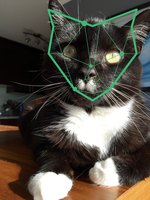 Posts: 1034
Joined: Jan. 31, 2005
Long term goal is 6th.

Currently it's to the high point on the BP just west of Boundary.

With the Skid Road Reroute it will make a great bonus 1/2 lap. Once you ride down something like Expresso or LOC to the BP you can continue down DB a bit then climb back up to the BP and then add Lower Dreamweaver onto a ride.
So if you came down Espresso you'd head west on the BP then turn downhill on the Dempsey trail and pedal across St. Mary's then up the climbing trail to the BP just west of Boundary (and eventually all the way up to the 6th)? Did I get this right? If so, this is awesome news. This will add so many interesting options.
There's nothing better than an Orangina after cheating death with Digger.