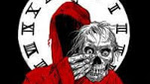 Posts: 2216
Joined: May 23, 2006
Awesome, PM me when you are up there doing that, I'll join in.
Generally weekdays before the after work/school crowd start their rides. I can't do trail days as I work wknds so I guess my trail karma will come from messing with braider's minds. :evil:
Speaking of which directly above where I blocked the braid on Lower Snake someone's kicked a log aside to institute a 2nd braid on that switchback.
I rolled the log back and x'd a couple limbs in front but it was a feeble effort 'cause I couldn't stick around.
There's some rather large angular rocks up at the entrance to LS that would be swell braid blockers……..
"I really have had enough of illogical detraction by association as a way of avoiding logical argument by an absurd extension of ad hominem argument to third parties."