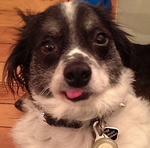 Posts: 2743
Joined: Nov. 23, 2002
Snowline starts just before the Executioner Connector on the Climbing Trail - it's basically a push from that point with some of the flat/dh parts being ridable. I think that with the freeze that's coming in a few days it's going to be 10-14 dys before it's climbable all the way to the road. I went down LOC, Grannies, Crippler and Lower Crippler and had a blast.
Opinion is the lowest form of intelligence. It requires no accountability, no understanding.
The highest form of knowledge is empathy, for it requires us to suspend our egos and live
in another's world. ~ Bill Bullard
Last edited by:
niels@nsmb.com
on Jan. 30, 2022, 4:02 p.m., edited 3 times in total.