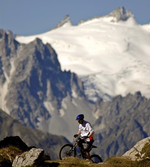 Posts: 1624
Joined: Nov. 23, 2002
I know the guys who are out there fixing the mess the IMBA clinic made couldn't give a shit about something in a book. They've been pretty measured in their response but I don't think I'd be out of line saying there's probably some desire to insert that book into a body orifice. This thread isn't about a book, it's about IMBA putting on a clinic, fucking up a trail and volunteer labour having to shut down the section and clean it up.

Maybe you should talk to the guys who built/maintain the trail before your come in shooting from the hip because you post is pure bullshit.
were all the doughnuts gone when you got to the office this morning?
Luck is what happens when preparation meets opportunity ~ Seneca