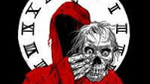 Posts: 3737
Joined: May 23, 2006
Here is what I know….
Riding up Fromme this afternoon approaching the entrance to Expresso I hear a LOUD ruckus coming down the road.
I stop near woman jogger and her dog.
Around the corner comes a group of five (5) stone faced joggers (3 men 2 women) equipped with hiking poles etc.
Riding to their left is a completely apoplectic mtn. biker making their jog an absolute misery with all manner of shouting and swearing.
"You push my friend?" "I'll take a large rock and…..(fill in the blank, eh?) etc etc.
They disappear down the road as woman's mtn. biking husband pops out of the trail leading from 7th/Bookwus and as we stand there like, wtf? 2nd mtn. biker appears.
Apparently he (2nd dude) and first dude had been standing over their bikes facing up hill on the left hand side of road with plenty of clearance on their right.
2nd dude was closest to road on inside. The joggers were running down the road towards them and as they came abreast one of the joggers shoved 2nd dude saying "get off the road" or some such thing. (Don't quote me on that)
2nd dude was nearly shoved off of his bike, not quite.
So dude # 1 follows joggers down to get what info he can, plate # or the like while the "shovee" phones 911 before following.
Anyone else party to any of that?
"I just want to say, can we all get along?"
Freedom of contract. We sell them guns that kill them; they sell us drugs that kill us.