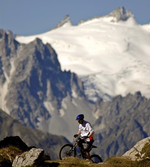 Posts: 1767
Joined: Nov. 23, 2002
Posted by: SixZeroSixOne

If this is still correct, surely the solution is to provide better east-west connectors across the Shore...
I used to live on the Shore and still travel there regularly for work and fun and agree that E-W or W-E travel is pretty much always the shits from morning till dinner time. There's really only two routes to cross the highway in that direction and they have a lot of cross streets with traffic lights so shit always gets clogged up. Unfortunately there are no options for putting in a new arterial route that efficiently moves traffic E-W with minimal lights due to existing neighbourhoods, retail, parks, topography.
Greater Van's  issue is that it was laid out with no long term thought to transit, so putting it in after everything else has been built out is a huge expense.
Last edited by:
syncro
on Oct. 12, 2021, 8:29 p.m., edited 1 time in total.