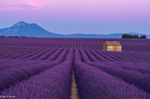 Posts: 422
Joined: April 15, 2017
A couple wearing full face helmets and pads, bikes had no stickers or logos but I saw carbon weave - looked expensive. Will this be the start of a trend for the north shore? They were moving fast up that grade.
At some point there has to be a consensus from the nsmba and the land managers on the state of the union for e-bike usage. It's a big issue. I'm very much behind trails for all, but will increased use of e-bikes mean more traffic meaning more erosion and a huge backlog of trail maintenance? It is a good thing to have more people out on the mountains and enjoying this incredible heritage that the north shore contains, but will e-bikes take more then they can give? I've already seen swift knee-jerk reactions from land managers - the CMHC last year on Mt Seymour for example. That broad brush affected all trail users.
I'm not interested in hearing polemic, but I'd really like to know where this will go or what the 'roadmap' is going to be.
I can see the potential money in the e-mtb sector, but it's very hard to define usage without empirical data as well, so I'd really like to hear from anyone who has experience with other parts of the world where e-mtb usage is becoming more widespread.
Obviously there's not going to be any stopping of production, so responsible usage is the concern whilst remembering that one bad apple does not define the barrel.
Last edited by:
DanL
on July 9, 2017, 2:33 p.m., edited 1 time in total.