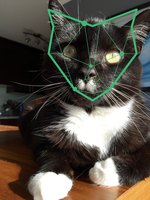 Posts: 983
Joined: Jan. 31, 2005
My guess, sadly, is that they won't be coming back.
https://www.bikemag.com/news/goodbye-for-now/
I've been reading BIKE for around 30 years. I first got It when I was just a teen getting into bikes, living in Toronto. I still have my copy of Fear and Loaming (the shore issue). BIKE was the source for incredible photography a stories about the soul of the sport, not just gear shootouts.
There's nothing better than an Orangina after cheating death with Digger.
Last edited by:
craw
on Oct. 7, 2020, 7:15 a.m., edited 3 times in total.