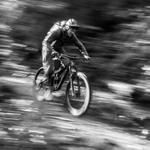 Posts: 8605
Joined: Nov. 15, 2002
I have heard from a firsthand source (no hearsay this time) that the DNV plans to decommission all teeter totters - which I suppose means all of them on land managed by DNV. I'm hoping to create a backlash against this silly proposal before it goes ahead.
I can think of only two on Fromme right now (Ladies and Pipeline) and one on Boogieman on Seymour.
Are there some I'm forgetting or unaware of?
Please feel free to start spreading the word about this right now though. Time may be short.
Thanks
Last edited by:
cam@nsmb.com
on June 10, 2019, 11:34 a.m., edited 1 time in total.