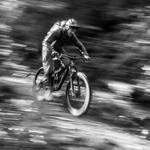 Posts: 8604
Joined: Nov. 15, 2002
Very sad to hear how this has gone down. Having investors tell you that you need to go big, messing up the plan and then yanking the rug has to be heartbreaking.
I have a massive amount of respect for Dave and everyone who has been involved in Sombrio over the years. I have always appreciated the way Sombrio has pushed the boundaries while remaining true to the soul of the sport.
Hopefully a wily investor will see the strength of the brand Dave has built up and put some long term support in place.
Long live Sombrio!