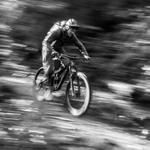 Posts: 8552
Joined: Nov. 15, 2002
Can we have sanctioned trail days (yes that means NSMBA supported) on repairing and maintaining some old school trails (not graveling them)?

Where, by the way, does all the $$ go that is collected from sponsors? We use to do trail maintenance without them just fine. And as far as I understand none of the volunteers are being paid (thus the term volunteers). Shovels, buckets etc do not cost that much and chainsaws are becoming far less used with the anti wood construction.

In the recent past (when NSMBA got better organized to go up against the district) we didn't bow to what the DNV wanted. They want the $$ biking brings in and industry support and the council wants our votes so we had as much power as the DNV did when it came to decisions on trails. One statement I recall was "no loss of trails" yet Pink, despite some feeble battles, is considered gone (although still a good ride). Why the change? Is it from the $$ some people now receive?

Note: I'm asking questions although I'm sure I'll see many angry retorts to them. However these, and follow up questions once I get some honest answers, are just me trying to understand things.
While I applaud you for asking the questions, I for one find it a little frustrating that you, while clearly someone with strong opinions about how things should go, haven't made any effort to get informed before this.
All these questions were answered at the AGM six months ago and many were re-visited last night at the town hall meeting.
At the same time you seem to know a thing or two. When are you suggesting the nsmba didn't 'bow to what the district wanted?' When there were a total of six trail days a year, each day on one trail only? With so few resources there was nothing to bow about.
This year, if memory from last night serves, it looks like there will be 100 trail days. Multiple groups will put days in on a single day. Last year nsmb.com alone organized trail days that added up to 1000 hours of work on Expresso.
There's no need to ask permission for doing nothing - or very little. So if you'd like some answers I'd like to know more about the glory days you are talking about when the nsmba didn't 'bow' as you put it.