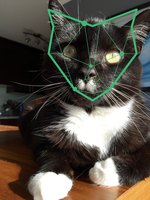 Posts: 672
Joined: Jan. 31, 2005
Posted by: Cabana76

Posted by: Rainmaker

Posted by: craw

Posted by: Timv

+1 for Circuit 8, or maybe Burnaby Mountain?

+1 for Burnaby Mountain. I took some noobs there with good results. The trail features are widely spaced apart and the grades are pretty mellow so they can deal with one challenge at a time. Never underestimate how terrifying and difficult this activity is, especially when you're dealing with a romantic partner.

Yeah, thats exactly it. I feel Half Nelson or Bobseld would be great intros.... but all evidence and experience to the contrary! 

Any trails on Burnaby mountain that you'd recommend? In my limited experience there, Ive found it hard to 'figure out'? (i.e., everything from where to park to a good loop/sequence).

Park at the top of North road.  Nice moderate trails are all found in that lower area.  No need to climb up the mountain.
IIRC you park on North Rd just north of Chapman. The gravel road cut the N Road Trail in two. If you head south it leads to Jim's Jungle which you can ride back or loop back on the gravel road. Or head north on the N Road Trail. It's on a pretty level grade. Both options would be good starting points for a noob - though I'd go preride them first.