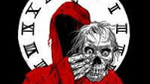 Posts: 3737
Joined: May 23, 2006
Clumsy bastard, he just kept tripping on his own feet while we marched him down the trail.

Kn.
Sounds like the elevator ride to the fourth floor junkies used to make with the VPD @ 222 Main.
Freedom of contract. We sell them guns that kill them; they sell us drugs that kill us.