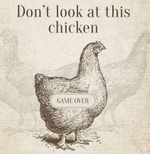 Posts: 2235
Joined: Nov. 23, 2002
It looks like the businesses and owners at Parkgate have had enough of mtb'ers using their lot to park while they ride and for post ride hang-outs. They're going to start towing fairly soon so people will need to find a different place to park. TBH I'm surprised this hasn't happened sooner, especially considering what the lot can be like on a sunny weekend.
Opinion is the lowest form of intelligence. It requires no accountability, no understanding.
The highest form of knowledge is empathy, for it requires us to suspend our egos and live
in another's world. ~ Bill Bullard
Last edited by:
syncro
on May 29, 2021, 2:43 p.m., edited 1 time in total.