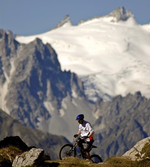 Posts: 1625
Joined: Nov. 23, 2002
like really old. saw this on fb and figure the gate is just before the exit of circus as that big rock on the right of the road just past the gate looks an awful lot like the circus exit rock. it's the only rock like that that i can think of that is on teh right side of the road going up.
if you have any other cool old pics of the shore to share post em up here!
ps - so much for the pristine forested slopes of mt fromme.
Luck is what happens when preparation meets opportunity ~ Seneca