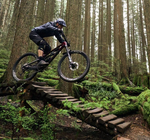 Posts: 760
Joined: June 17, 2016
Fixing forum search is on the to do list. In the meantime, to find a post, you can use Google with "site:nsmb.com"
Example:
https://www.google.ca/#q=site:nsmb.com+forum+financial+independence&*
Thanks for your feedback and patience, everyone. As has been mentioned before, Norman and I are doing this next to full time jobs so sometimes it takes a while before we are able to fix things. In the meantime, enjoy the great spring weather (finally!).
Edit: links not working is also on the to do list ;-)
Last edited by:
niels@nsmb.com
on April 2, 2017, 7:51 a.m., edited 3 times in total.