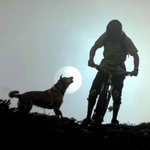 Posts: 51
Joined: Feb. 16, 2013
Posted by: Xorrox

That said, I hope people will not go into full idiot mode this weekend and next week by gathering in groups, sharing food and drink, or shuttling with 10 of their best buddies crammed in a truck. 
I think this is exactly why I think they aren't planning on opening Cypress and Seymour soon (and no plans currently in place to do so), as per the current parks status: http://bcparks.ca/covid-19/parks-affected/
The week before they closed Seymour, I was riding up the road to access Corkscrew and countless shuttle trucks were flying by, packed full of riders. Social distancing protocal was in full swing at that point. They know full-well that's what will happen when they open those two parks up. Cypress is a bit of a downer, but Seymour can still be accessed by bike, so not really an issue unless you're looking to shuttle.