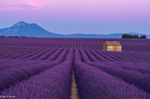 Posts: 384
Joined: April 15, 2017
The other point which I think is getting lost is about ESSENTIAL travel to and within communities.
Both sides of my families are in other countries and subject to far more draconian restrictions on their travel.
Can people here honestly tell me that for the last 8 weeks thattraveling into Lynn Valley, which is at the epicentre of BC's Covid-19 pandemic, to ride a bicycle can in any way be classified as essential travel.
It's not and let's be honest with ourselves here, it's an inconvenience of not getting to do a past-time for a small window of time that doesn't even compare to the big picture, real life shit that has hit everyone here.
This is a community that has locked itself down to protect hospitals, the vulnerable and the people on the front line and they/we get to watch out of their windows shuttle rigs dump 6 riders at a time off in their streets at the height of this reckless assholism. Of course people are spitting feathers.
To turn around and start talking about things getting all NIMBY or unfair comes off as little short sighted and insensitive. It's temporary and it's also incredible that we are actually moving forwards hopefully out of this.
Last edited by:
DanL
on May 9, 2020, 1:18 p.m., edited 3 times in total.