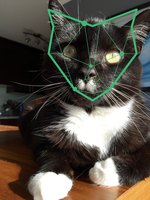 Posts: 993
Joined: Jan. 31, 2005
I just had a divisive argument with a friend about this. She is an accomplished and passionate rider but she just doesn't have the same love of climbing that I do. I want to push my limits climbing, descending and duration. If I want to build longer rides I just get out there and force my fitness to adapt to my new plans.
She doesn't do this. She wants to climb somewhat but is mostly motivated by descending and the payoff and she doesn't savour discomfort. I hadn't really considered this demographic. She figures an ebike could double or triple her fun time without adding more long slow climbing or shuttling. It would still be quiet and it would still be primarily self-powered. I grumble something in my mind about "if you want to be fast and ride a lot you have to pay for it".
It got me thinking about the elitism and arrogance of fitness. Something something about earning and suffering and entitlement. But if I pedal up to 19th Hole or Gravitrout and encounter a truck full of shuttlers I couldn't care less - I've shuttled plenty of times and certainly wouldn't fault anyone for it. So why should I be bothered by this?
There's nothing better than an Orangina after cheating death with Digger.