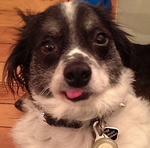 Posts: 2742
Joined: Nov. 23, 2002
What about that electric trials bike that was posted in the Trials thread?
i think the size of those things is pushing past the reasonable limit which i would guess also puts them out of the reach of the type of user i would be ok with allowing on the trails.
the biggest battle is not whether these things are going to be allowed, which they currently are not, but how to enforce those restrictions.
Opinion is the lowest form of intelligence. It requires no accountability, no understanding.
The highest form of knowledge is empathy, for it requires us to suspend our egos and live
in another's world. ~ Bill Bullard