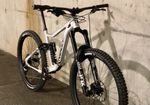 Posts: 9
Joined: Dec. 20, 2017
Cycling BC Insurance program!!!!
Originally meant for racers as it covers damage or loss while racing and training as well as the usual stuff. But I don't see why anyone else wouldn't buy it as well. There are a few different levels depending on the value of your bike. Mine covers up to $10k, is $60 a year (when purchased between Oct 1st & Dec 31st, $85 otherwise) plus $60 a year if you didn't plan on being a Cycling BC member, which you need if you enter any events. And deductible is $500.
Covers:
- "All Risks" of direct physical loss or damage to bikes scheduled, only while participating in sanctioned racing events (sanctioned by Cycling BC or an equivalent sport organization, including fondos) and while training.
- Theft at home or a secured hotel is also covered, providing there were clear signs of forced entry. Coverage will not respond if theft occurred through an unlocked door or if, for example, the garage door was left open. A police report must accompany the claim.
- Policy Territory is Worldwide
Link to get your insurance - https://cyclingbc.net/membership/insurance/bike-insurance/
Last edited by:
IslandLife
on June 25, 2019, 3:49 p.m., edited 2 times in total.