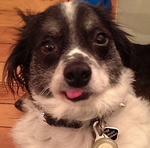 Posts: 2543
Joined: Nov. 23, 2002
It has, unfortunately, become obvious that things like pedaling up Fromme, the Grouse Grind and trail running are something my body reacts poorly to now; these were things I loved to do; it was not easy to give up.
this is why i think you're such a good example. you want nothing more than to be able to pedal up fromme or do some epic xc ride, yet you have certain physical limitations that prevent you from doing that.
other people have no limitations but would rather throw that gift away and let it rot instead of taking full advantage of it to maximize their enjoyment of life.
it's a mindset that i just don't get.
Opinion is the lowest form of intelligence. It requires no accountability, no understanding.
The highest form of knowledge is empathy, for it requires us to suspend our egos and live
in another's world. ~ Bill Bullard