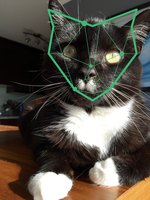 Posts: 780
Joined: Jan. 31, 2005
They have one at Burnaby Mountain (at the bike skills parking lot on the north side). It's a good idea, wash the mud off then air dry on the drive home. Good for those of us that have to store the bikes inside our homes.
Absolutely. I used to use the one at the Petro Can but they stopped leaving that out. Luckily the Black Bear knows the business value of a good thing and installed a hose so that's what I've been using.
There's nothing better than an Orangina after cheating death with Digger.