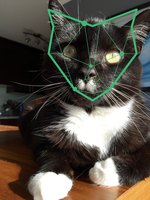 Posts: 816
Joined: Jan. 31, 2005
I've got a great recipe. Its from the Whitewater Cooks cookbook by Shelley Adams - An amazing cook book from the Fresh Tracks Cafe at Whitewater in Nelson.

Whitewater Granola Bars

Ingredients:
1 cup butter
1 1/2 cup peanut butter
1 1/2 tbsp vanilla
2 cups brown sugar
1 cup corn syrup
6 cups oats
1 cup toasted coconut
1 cup toasted sunflower seeds
1 cup toasted sesame seeds
2 cups chocolate chips (or 1 cup chocolate chips [HTML_REMOVED] 1 cup raisins)

In a skillet, toast coconut, sesame and sunflower seeds, set aside to cool. In a large mixing bowl, cream together the butter, peanut butter, vanilla and brown sugar. Add corn syrup and then mix in remaining ingredients. Press into a greased 12x18 inch cookie sheet. Bake in a 350F oven for approx 20 mins or until golden brown. Let cool slightly and cut while still warm.

Yum! These are scrumptious and super easy to make.
2 cups of sugar, a cup of corn syrup and 2 cups of chocolate chips? Are you sure it doesn't need to be sweetened?
This is proper fuel for the rider who thinks that Fruit Loops are a decent breakfast.
There's nothing better than an Orangina after cheating death with Digger.