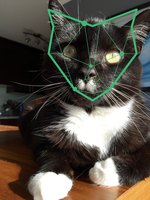 Posts: 782
Joined: Jan. 31, 2005
Posted by: D_C_

Posted by: peterk

hypothetical question: I'm sure rebates for e-bikes are not too far away. Sure, they should be intended for commuting to take cars off the roads, but I bet that can be stretched to that 160mm eMTB. Say you get $1000 back for buying an e-bike, bringing them closer in line with a similar spec mtb, but with a motor! Would you? Will tempt a lot of even the hard line riders.

I wouldn't be tempted at all. Cost is not the main reason I don't have an e-mtb.
Seriously. We have chairlifts and trucks and yet most people still like to climb. Once bikes improved and we got more climbing trails people went back to climbing rather than shuttle. Chairlifts and sleds exist and yet people still want to go ski touring. Adding a motor somehow dilutes and alters what people really like about riding.