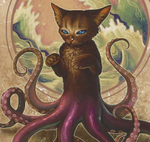 Posts: 1127
Joined: Nov. 8, 2003
Done.
Saw another e-moped on my local trail the other day. Ripping uphill on single track around blind corners. Buddy did 3 laps, each time up the downhill trail at mach speed.
Very loud motorized whirring noise, and no pedalling whatsoever that I saw.
Actually had a chance to talk to the guy afterwards at trail head, lights were on but definitely nobody home. Haibike, vomit in your mouth ugly. Paid 8k for it and fucking STOKED.
Last edited by:
Hepcat
on March 18, 2019, 11:47 p.m., edited 1 time in total.