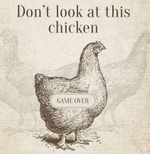 Posts: 2383
Joined: Nov. 23, 2002
Posted by: Vikb

Posted by: syncro

Any stats/data to support that or is it just an Vikb anecdotal observation from a place with a small population base that doesn't reflect greater society as a whole?

Just my observation. I'm not sure why the people on Vancouver Island would somehow be skewed to less likely to ride a bicycle than a moped. What data do you have that Van Isle is not representative on this issue or is it just your snarky opinion because you want to be argumentative?
lol - Vikb getting upset and being guilty of what he accuses others of. The anti-ebike group think is strong. Don't get upset that your assumed opinion is being called into question.
For the record I didn't say that people on Van Isle would be less likely to ride a bike than an ebike (moped in your words), but it's not uncommon for data to get skewed when there are smaller sample to draw the data from. Your claim is that "lots" of trips now being done by ebike were previously being done by people on bicycle and I'm calling that claim as doubtful as a proper representation of society as a whole.