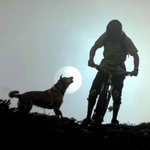 Posts: 318
Joined: Feb. 16, 2013
Posted by: tashi

Ya aside from your attitude I think a lot of it has to do with population.
Massive factor. The etiquette of fellow trail users is absolutely front/center when riding in high population trail systems, especially post-Covid lockdown. Fromme/Seymour are always some degree of "busy" most times I can manage to get out for a ride.
Last edited by:
mammal
on April 12, 2022, 8:52 a.m., edited 1 time in total.