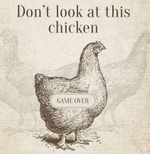 Posts: 2378
Joined: Nov. 23, 2002
Posted by: cerealkilla_

The vast majority of people I've met on ebikes have been great - just like the vast majority on MTB or Trials. The difference is that there is a vacuum of leadership for ebike users, and a few crappy over-exposed examples giving people stupid ideas.
Thoughts on how to fix that? 
Maybe Dave Norona could step up and help develop some leadership considering how his business model relies on using shared public resources to promote his business and his sponsors? Hopefully he sees this and can chime in with some thoughts.