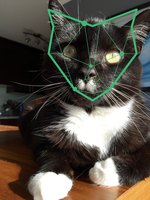 Posts: 950
Joined: Jan. 31, 2005
Posted by: trumpstinyhands

Plenty of people ride up DH primary trails in Squamish on E bikes. I'm not saying it's the wrong thing to do as such. I'd do it to make my ride less dull if I was riding an E bike. I also walk on 'MTB' trails a lot. But after 30+ years of mountain biking I like to think that I have the sense to listen out for riders and will get out of the way in good time. New riders maybe not so much. Bike companies are doing feck all to educate riders. They just want 'product' out of the door. 'Lets all cheat gravity and smash more laps broooooooooo'.
That is so bad. A full speed head on collision is going to be bad for everyone.