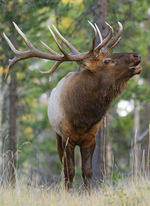 Posts: 69
Joined: Feb. 24, 2017
Posted by: Hepcat

"The impossible climb" (the downhill trail) is the very first thing e-bikers flock to around here. We've been swatting them off of that thing for months.

It sucks seeing the damage torquing up a steep trail that was designed to be ridden in the opposite direction can do. Especially when you know that you're the one who has to fix it.

Uphill passing at top speed is just irresistible I suppose? I've never been E passed any other way, anyhow. Like driving a new muscle car past a hooptie.

Not sure about what the speeding by young kids thing is about, but it's common apparently. Last weekend my wife ripped a class-2 rider a new one for doing high speed laps around the public park while our 9 year old daughter was riding her BMX around.

It seems the E-bike manufacturers would advertise for more responsible riding practices to avoid bad PR?
Had a couple guys drop in on eBikes behind me, fell way behind on the techy bits but they were right on me when it flattened out or went uphill even a bit.  And then blasted past me on a narrow uphill, full boost mode (upright, not working very hard).  
In the parking lot, totally chill and had no idea that was a dick move.  I think there are just a lot of people who think behavior like that is fine (driving, riding, whatever) and eBikes are just letting a lot of them get out on the trails.  Most of them aren't into pedal bikes.  
The guy I bought my Yeti from says he absolutely hates pedaling uphill and avoids it at all costs.  He isn't the first rider I have heard say that lately.  Weird.