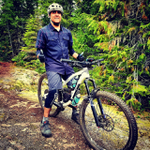 Posts: 605
Joined: Sept. 10, 2012
Posted by: cerealkilla_

Most trails are built with a directional orientation, and this is usually listed in the Section 57 approval (i.e. downhill primary). I would suggest that the person riding the trail in the primary direction holds the right of way, regardless of their propulsion system.
Unless a trail is clearly marked [at every entry point] as being one-way or that right of way is based on a specific direction of travel than a rider has to assume it's a standard two-way trail and the climber has right of way. You can't have right of way be determined by local knowledge and not have that info on clear signage or it's just not workable. Whole purpose of the current right of way rules is that you know instantly who needs to stop or move over.