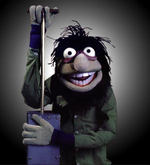 Posts: 406
Joined: Feb. 24, 2017
Wow, you north New Zanadians have some different things to think about riding solo than us down south.
I've been hearing the kiwoose shrieking on my night rides recently, but there's no need to spray it.
Last edited by:
velocipedestrian
on Oct. 27, 2019, 1:52 p.m., edited 1 time in total.