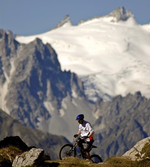 Posts: 1927
Joined: Nov. 23, 2002
sorry lee, i took a quick look here and it seemed to be more about jerseys and prizes.
it's only a few days away but let's list up our ideas for stuff we might like to address at the agm:

Date: Thursday, November 20th

Time: 7:00pm

Location: Jaycee House, 1251 Lillooet Rd, North Vancouver

from me

1. two seperate divisions of the NSMBA, the dirt side and the paper side.

- the dirt side involves trail day prep, leading the days, mini trail days, questions about trail maintenance, etc. all volunteer positions.

- the paper side involves getting grants, organizing the ripper, dealing with land owners, etc. volunteer and one or two paid positions, one being part time the other being very part time.

2. a trail committee that determines the type of work to be done

3. name change? put some serious thought into this over the year and slate it as an agm item for 2009.

Would people actually volunteer for dealing only with the paper side of things? That's awesome. (I'd snap for sure)
most paper side stuff would be dealt with by the paid positions.
Luck is what happens when preparation meets opportunity ~ Seneca