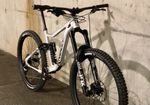 Posts: 9
Joined: Dec. 20, 2017
Just thought I'd post this... though it's still very, very far from a full-on "Right to Roam" situation like Scotland enjoys... this decision could start the move towards something similar in the future. And it brings up some questions in my mind... how would this relate to trail systems, building of new trails or existing but unsanctioned trails?
I have no idea, but thought it might provide a good discussion with input from those that know more. The article references a "Right to Roam" private members bill that Andrew Weaver tabled in 2017 and though it doesn't sound like he's in ready to bring it forward again just yet, he does say - "I've said it before and now the court has said it. It is time to start unlocking the gates."
https://theprovince.com/news/local-news/b-c-backcountry-users-seeking-right-to-roam-bolstered-by-court-decision/wcm/8a09c575-040b-4fad-b83b-b67323a48178
Thoughts?