"Asshole" in Pickup Truck (Shuttler)
Posts: 5738
Joined: May 28, 2005
Lesson is ask him to drop you off where he dropped his buddies.
haha this
"Nobody really gives a shit that you don't like the thing that you have no firsthand experience with." Dave
Posts: 1781
Joined: Feb. 26, 2015
Ouch…
If only you could reset the day
People always ask me what's the phenomenon
Yo what's up? Yo what's goin' on- Adam Yauch
Posts: 244
Joined: Dec. 19, 2010
…you are paranoid. [HTML_REMOVED]#128521;
…still looks like a Trek:rolleyes: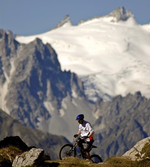 Posts: 1931
Joined: Nov. 23, 2002
Luck is what happens when preparation meets opportunity ~ Seneca
Posts: 8256
Joined: Nov. 21, 2002
Damn I was hoping for a poop-on-windshield thread
Posts: 7707
Joined: Sept. 11, 2003
Lesson is…?
Learn to appreciate and enjoy all the great things that Nature has blessed us with here in BC. Death Marches to Disapointment don't build character, they reveal character.
Posts: 222
Joined: Aug. 7, 2008
Ha!
Everything about that post sounds like me. Except the glasses and I look f-in old.
White truck, trails in an area frequented by trials riders. Eeks.
Then I remembered - I don't shuttle and rarely ride with more than two other people.
Wasn't me.
Posts: 15599
Joined: May 29, 2004
Def wasn't me…..I would have thrown my cup of chewspit at you
Lesson is ask him to drop you off where he dropped his buddies.
lol, yup.
point of this thread is?
….not to have preconceived notions?
take life as it comes…..
i can think of a few…
Posts: 351
Joined: March 4, 2013
i thought the point was mainly to brag about how bro this dude was for scoping out the epic new zone before the other bros get on it and fuck it up.
Posts: 81
Joined: March 5, 2009
One of my favourite moments from almost 20 years of shore riding…
Pop out of Family Guy and riding back "up" the road to lower Cypress parking. As we approach, a mini school bus is just leaving (heading up). He makes it most of the way to the corner, then throws it in reverse, and backs up back to us. Long story short… we did accept their shuttle, we did hotbox the bus, and we did all shred back down together. High times in the mid 10s.