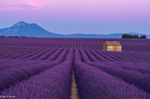 Posts: 430
Joined: April 15, 2017
Whatever gets you up into the trails and enjoying the gifts and treasure that the shore has. I've walked up with people pushing Norco VPSs and personally, I'd nerd out on the shivers. The first time I rode up Fromme I was just wearing my skateboard gear....
The best thing I did for my 2005 Stinky was setting it up as a 2x10. That should make visits to an orthopedic surgeon less frequent when I'm older and means I'm not gassed any more after getting to seventh. Old Buck still sucks big time for me, especially when I'm riding with my XC bike equipped triathlon friend but then the down part is great.
Most of the time I find it's the archer not the arrow, but I can definitely see that a ~30lb bike would certainly help some too.
Last edited by:
DanL
on June 23, 2017, 7:25 a.m., edited 1 time in total.