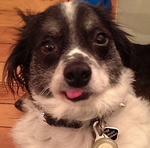 Posts: 2743
Joined: Nov. 23, 2002
People have souls not trails. It's these same people that are the ones putting the time into fixing them. When you are the one fixing them then you can have a say how they are fixed/maintained. I've got dirt to be moved and wood to be carried, I always have a open invitation.

I don't generally post at all anymore because it's been the same topic on rewind. We all want different trails. On the Shore we have that, end of discussion…..
who made you king of the internets so you could decide what gets discussed? if you don't like it then don't participate, pretty simple.
and while i agree with you that an individual trail may not have soul, a riding area can and does have a soul. moab has a certain soul. colorado has a certain soul. the shore definitely has a certain soul.
Opinion is the lowest form of intelligence. It requires no accountability, no understanding.
The highest form of knowledge is empathy, for it requires us to suspend our egos and live
in another's world. ~ Bill Bullard