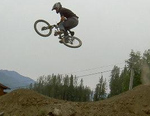 Posts: 1351
Joined: Nov. 20, 2002
Hey guys,
We just had a baby so I'm planning to use my parental leave to take a 2-3 month extended vacation this winter (to somewhere warm, or at least warmer than Alberta). Original plan was to spend the entire winter in Arizona (we'd already booked a sweet pad right by South Mountain in Phoenix). But with Coronavirus out of control, anywhere in the states is sadly looking unlikely.
Figured the next best option for a semi-warm winter would be somewhere along the coast. While I grew up in Burnaby, I don't know too much about the South Coast (other than metro Vancouver itself), so hoping for some expert help. We'll be looking to rent a 3-bedroom place for 2-3 months. Originally thinking Cumberland or Sunshine Coast, but we just don't know enough about the area to know what other options there are.
Criteria:
- Somewhere not too busy. No metro Vancouver. Probably not Victoria, Nanaimo, or Squamish, unless someone can sell me on a quiet suburb. But not too small either, don't want to drive too far to go grocery shopping etc.
- Warm (and not too rainy) winter weather. Want to be outside as much as possible. Figure anywhere on the East side of Vancouver Island would fit this criteria? Is Sunshine Coast wetter, being right up against mountains?
- Riding - must be within riding distance of a decent trail network. Ideally somewhere with a mix of blue/black trails, at least 200-300m of vert (or more). I'm a pedaller, so somewhere with a quiet up-track that doesn't have a million shuttlers whizzing by.
- Pump-track / skills-park nearby would be ideal (for our 2-yr old)
- Within 20 mins drive of ocean/beaches would be sweet (just for the kid to muck about, don't need fishing or surfing)
- Bonus points to anywhere that has decent options to take the 2-yr old on the super wet days. Indoor pool, libraries, kids play-place etc
- Need to be able to find a 3- bedroom house for several months rental, in a location that meets all these criteria
Thanks for the feedback guys!
Last edited by:
superman_4
on July 7, 2020, 8:44 a.m., edited 1 time in total.