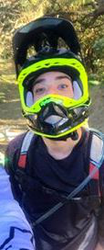 Posts: 1
Joined: July 11, 2017
Hi guys! I am Sebastien, mountain bike enthusiast for more than 10 years now. A year ago, while preparing my next MTB trip I noticed how painful it is to find riding buddies and checking bike friendly accommodation. That's why with Jonathan my best riding mate we are developing an online platform to solve that (the Airbnb for Mountain Bikers!). Wherever you want to ride, our web app will help you to connect with local communities to experience authentic MTB experiences. I have created this post to share this project with other mountain bike addicts. So, feel free to tell us what you think about it.
Here is our introductory video => https://www.youtube.com/watch?v=LxUziG99hGA
The first version of our web application will be released during the month. Stay tuned!
More details => https://igg.me/at/mtbnb
Looking for great rides all over the world!