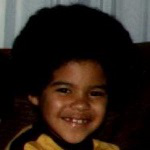 Posts: 3716
Joined: March 6, 2003
Anyone have any others, please post them up.
Here are mine.
Squamish was the location

All the racers at the start

more racers behind me at the start……many finished ahead of me

A traffic jam on Jack's trail. I had time to get the camera out and snap a shot……..some weren't too impressed with the wait

It hurt to even crack a smile here at the top just before the Ring Creek Rip

My trusty steed…..after the Test

MMM Beer!!!

:canada: My Riding Journal….www.FVMBA.com :england:
"Do you even build?"
-DW-
"If everything seems in control, you're not going fast enough."
-Mario Andretti-