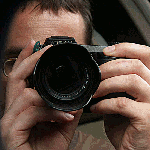 Posts: 367
Joined: Feb. 7, 2005
So this is the time of year when we choose best biking photos taken during last season. Everyone of you can be part of a jury and everyone can vote to help us choose The Best of 2007.
There are 10 finalists to choose from the one and only Best Pic:
[
](http://www.g3riders.com/foto2007.html)
(click any pic and visit voting page, choose you pick and vote)
All pics were taken by my friends and myself all along 2007 season during our trips, sessions etc.
Thanks!