Posts: 568
Joined: Nov. 19, 2002
Hey guys
So, we went riding in Thailand back in December, thought id finally post a vid and some pics and give a review.
Short Version: IT was legit, real shuttle DH riding on real bikes, fucking amazing, good local riders and guide companies, and way better than we imagined
Long Version: So we'd been in Thailand for a couple weeks, down south, doing the whole beach/climbing thing, and then headed inland and north to chiang mai. Super cool city, medium sized, less of a party and gong show 20 yr old dummy scene. Haha anyway we were there to climb, and had some great days in the (thankfully after crazy heat on the coast) cooler weather. Climbers, check out Chiang Mai rock climbing adventures. Around 5 bucks for hour drive to crag, lunch, water, and drive back, and super amazing, well developed crag with super cool limestone climbing, including routes up to 3 pitches long inside a cave and then topping out through a hole in the ground to the surface.
Anyway we met some cool kiwis and we were all keen to go mtn biking for a day off, and researched some places to rent bikes. We pretty much pictured riding some 90's klunkers on fire roads, which would have still been cool. Then we heard about "X biking".
http://x-bikingchiangmai.com/home/feature/ride-with-x-bikingDespite the cheesy name, these guys are legit. Got some sort of pro deal with banshee, so had new FR/DH bikes with quality gear. Surprisingly, the guys have been mtbing for like 10-15 years, and are pretty killer riders.
Its kinda expensive by thai standards, but for us, amazing! all day with bike, fullface, gear, head guide, tail guide, and dedicated shuttle driver for less than $100. And the trails! Super fast and flowy, even though most are supposedly just ancient hiking trails. Shuttle up 1000 vertical metres past some cool temples, and then off to the woods. Kinda jungly and rutted in places, and then it opens up to open forest with super nice tall grass, bamboo and super fun fast singletrack (actually riding was easily 90% or more singletrack. Some fun built sections, berms, etc, even the odd "north shore" bridge or drop. Some rocks lower down, the odd ledge and cliff to huckMainly just fun fast, moderately techy DH. We only got 3 laps in, and then were absolutely spent, and rocking huge shit eating grins!
Anyway, guides were sick, let us ride what and where we wanted, and seemed stoked to have some people who knew how to rip mtn bikes. Totally worth the money, in fact I'd go back in a heartbeat for a couple weeks, bring my own bike, and just tag along with the shuttles. (we met an expat living in chiang mai who was doing just that).
Thats probably about enough talk, here are some shots:
crazy horse buttress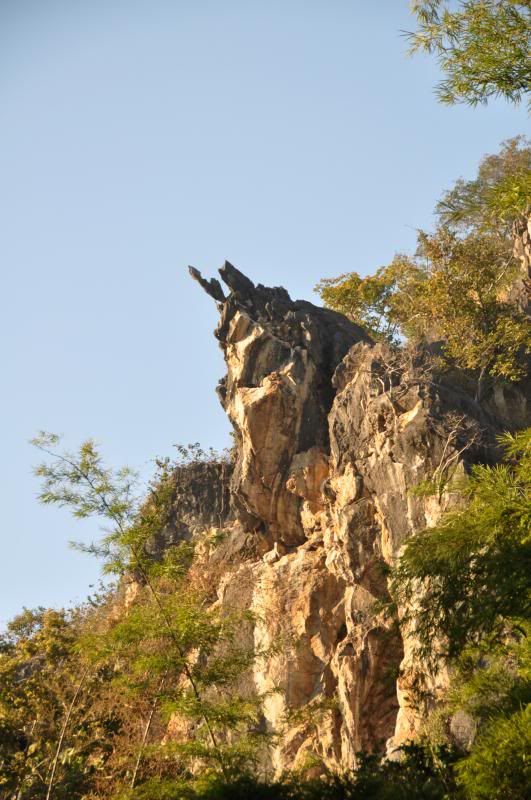 the cave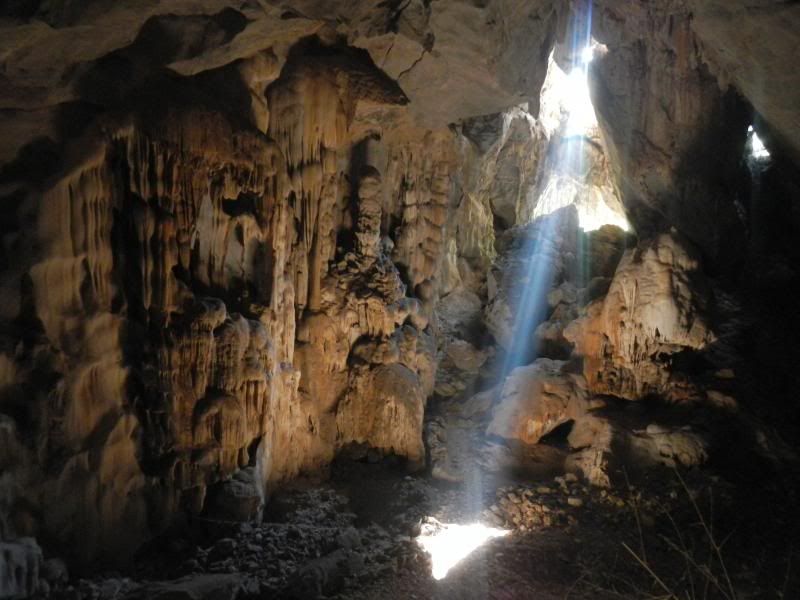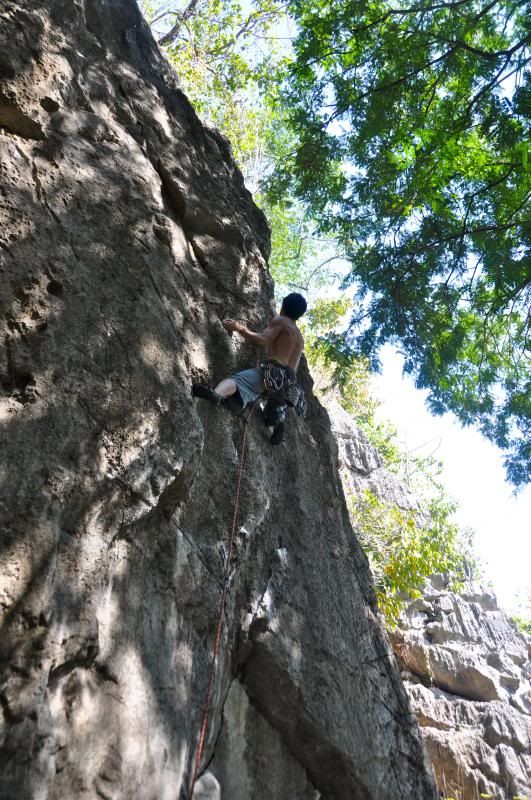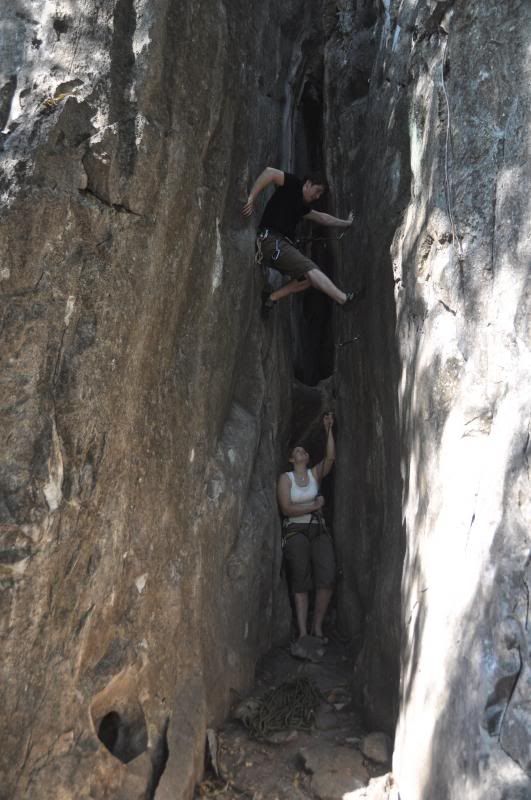 biking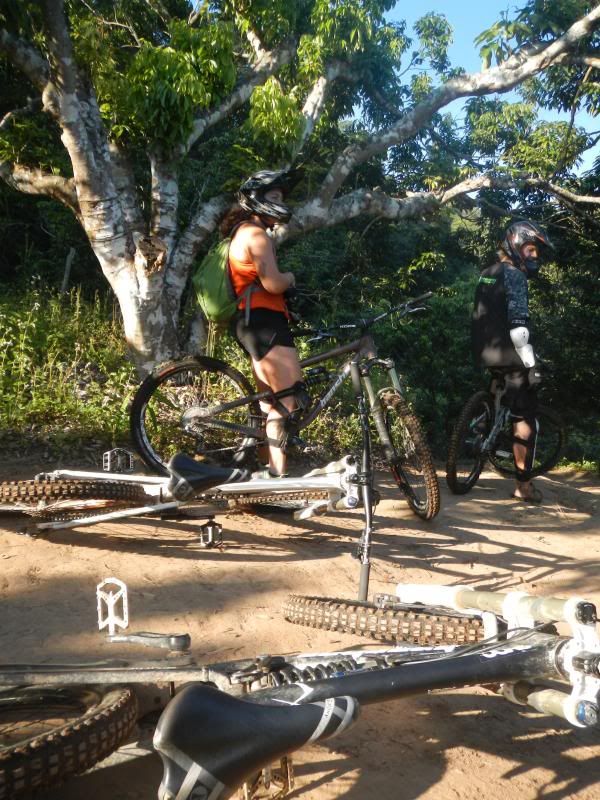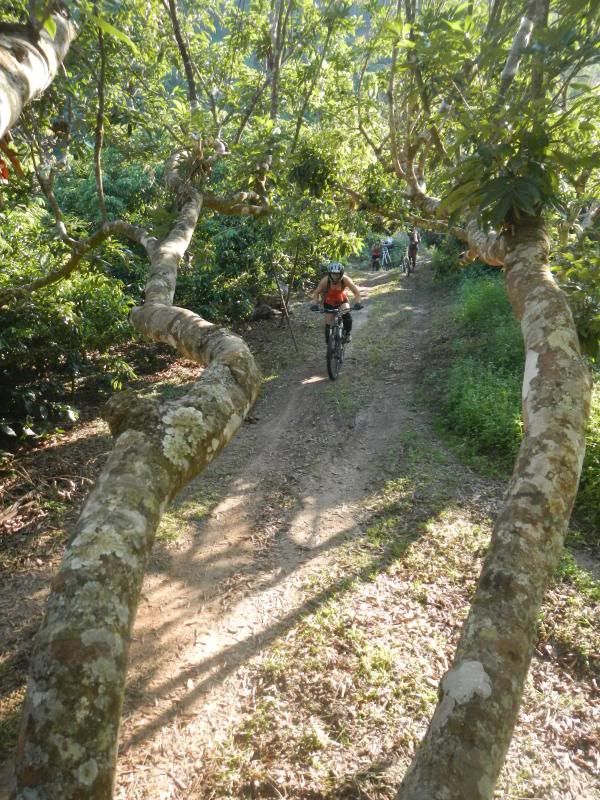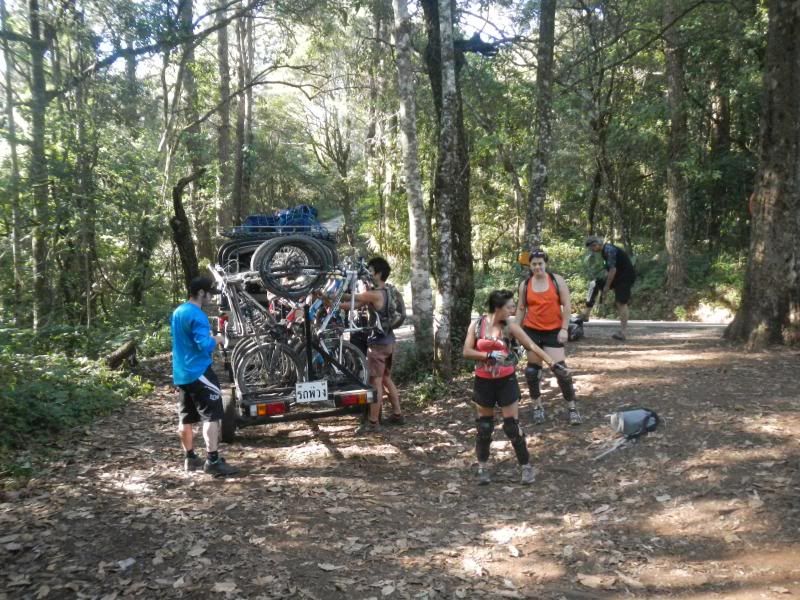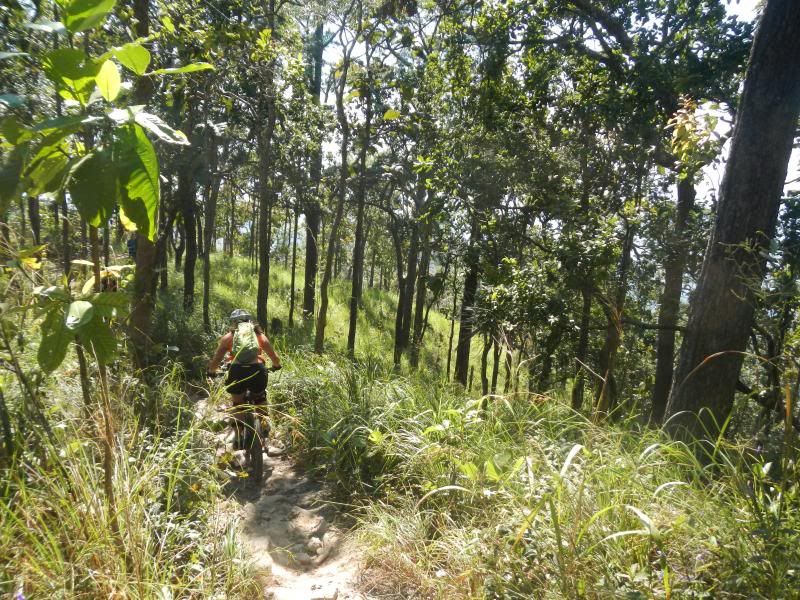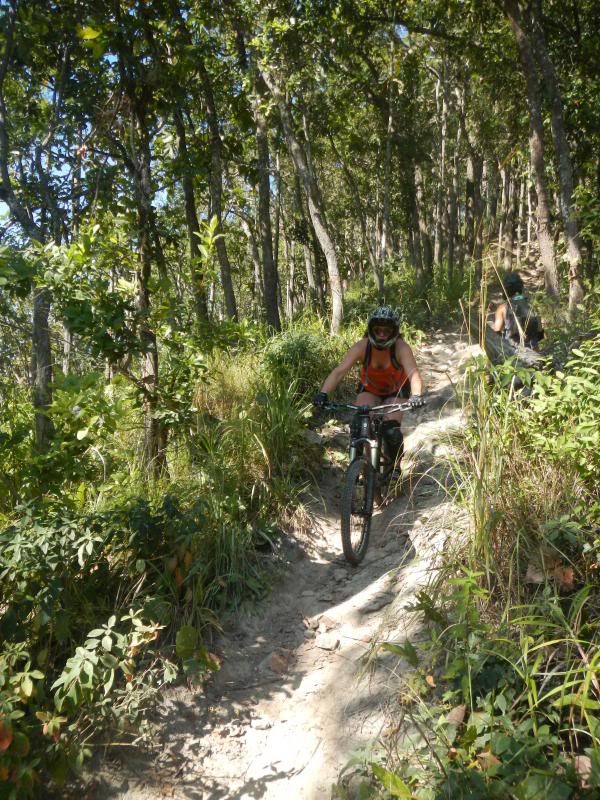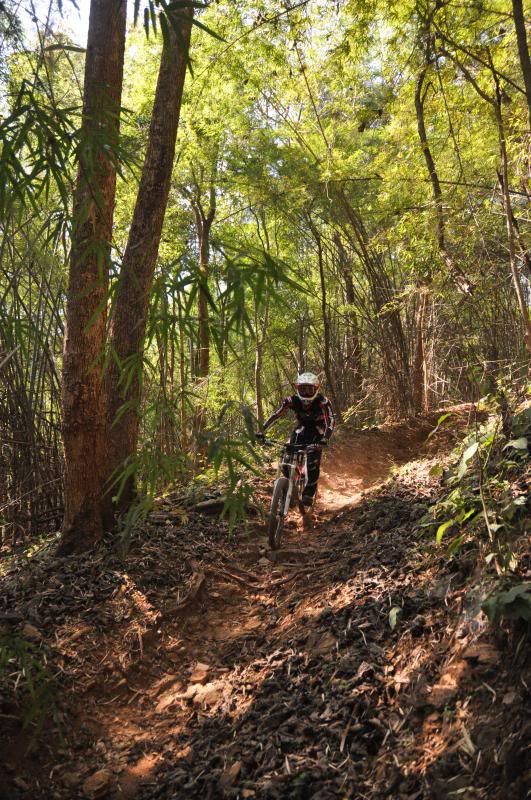 Pics dont really do it justice, heres a quick couple minute vid of the action: