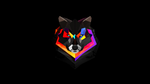 Posts: 633
Joined: Dec. 5, 2004
that seatpost looks pretty long. is that rear shock as good as scott says it is?
It is pretty long, yes. But I do use the full length while in "XC mode" The shock moves away from the post while compressing so the post can be pushed down further without breaking something.
Have to get back to you about the shock. Picked the bike up friday, so it needs some testing and tuning. All I can say right now is that it requires a lot of pressure… about 360 psi in both air chambers for my weight (80kg).
I was just thinking of things like the M4s, Saints, and the single ring chainguide. All parts that I quite like, just not parts I would think of for an All-mountain bike.
I can see your point, however, it