Ouch!
Posts: 14448
Joined: Feb. 19, 2003
Posts: 14574
Joined: Dec. 16, 2003
That's Kyle Marshall, Pinkbike team rider and National Junior champ.
I think there's video of it over on Pinkbike. He got his bell rung pretty bad, but he's ok.
Posts: 10010
Joined: March 11, 2003
yeah I watched that on Freecaster live. super gnarly.
Is there a Vancouver in Taiwan?! I had no idea!!

Nothing sums up my life's achievements like my stuffed corpse, suplexing a cougar.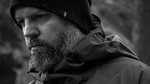 Posts: 3230
Joined: Feb. 24, 2017
That was a scary crash. He did not look lucid walking of the course sorry I mean as he was being walked off the course.
You can all go to hell. I'll be joining you shortly and I'm bringing beer and cheetos.
Posts: 111
Joined: May 13, 2009
Well its a good thing he's ok…that looked painful
Posts: 108
Joined: Sept. 12, 2005
he fell so hard that his glove came off. OUCH!!
Posts: 557
Joined: May 27, 2009
You can tell that must have been just brutal due to the total lack of tumble.
Just one smack to dissipate all that energy..
Don't be an engineer, every one of them I've met is socially retarded
Posts: 815
Joined: July 19, 2007
Painful. But thats one tough rotor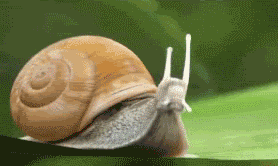 Posts: 6104
Joined: June 14, 2008
wow happened so fast he had no time to eject
Posts: 0
Joined: Sept. 1, 2008
My dad talked to Kyles mom shortly after this.. Spent the night in the hospital if I remeber correct, just super shook..
Posts: 0
Joined: Jan. 1, 2008
http://www.pinkbike.com/video/91195/
I've done that. Not that fast of course. I tapped my front brake somewhere in Rock City in Whistler on a rainy day and went head first. My momentum was moving downhill and to the left and my bike went right. I landed on the left side of my head so I got twisted in two directions. I've already got a ruptured disk from 30 years of judo so this didn't help at all. It felt like someone dipped my arm in gasoline and lit it up.
My buddy thought I was dying as all I could do was groan for the first 30 seconds after the crash.
I took the rest of the day off.