Posts: 916
Joined: Jan. 3, 2003
I just picked this up for my wife. She's pretty stoked on it. It's a 2006 Santa Cruz Nomad (size small - black chrome), Manitou Travis 150mm fork, DHX 5.0 air, Saint cranks, Shimano DX pedals, and the rest of the R/FR kit from Santa Cruz.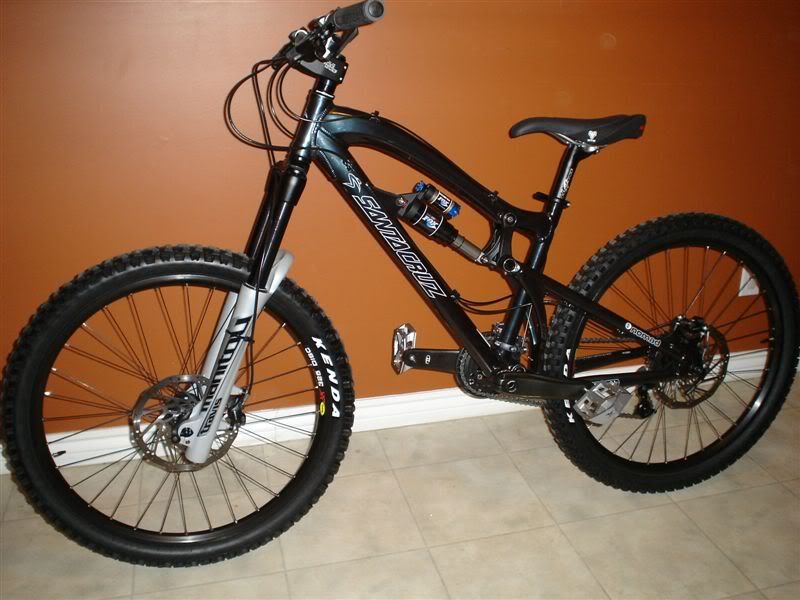 We're riding bicycles!!!
For sale: 5th element spring 425 lbs from a 2003 Bullit $40 shipping incl. PM me.