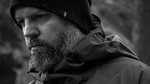 Posts: 3230
Joined: Feb. 24, 2017
So. I've asked Cam's permission to post this before I get my arms torn off.
Lately, I've been asked to shoot a few adventure based weddings and I get inundated with requests for photos if I'm seen trailside at a fiver.
It got me thinking about starting a new end to my business thats focussed on bespoke photoshoots for mountain bikers. I'm just wondering if it's something you'd all be interested in...
We've all got photos of ourselves taken by our buddies or even purchased ones from the trailside photo guy in whistler but what about buying a few hours of time so you could get something that you want to hang on your wall? The benefit of the bespoke shoot is you get to pick the trail and have a few goes at it to get the best frame.
My question is do you guys/gals see this as something you'd pay for? Right now, I've priced it out at $300 for an individual or $600 for a group of 3. For that price you get 3-4 hours of shooting and a guarantee of 5 fully processed hi-res photos to do with as you please.
You can all go to hell. I'll be joining you shortly and I'm bringing beer and cheetos.
Last edited by:
DaveSmith
on Sept. 24, 2017, 10:03 a.m., edited 1 time in total.